Half the year has already passed, and its time get back into our best of category – today we will evaluate the Top Choices of 2018 regarding moisturizers for acne prone skin.
A common myth that has evolved around acne is that drying up the skin will help you to get rid of acne. In fact, dry skin will make your acne worse because it is likely to lead to irritation, inflammation and stress hormone release that in turn leads to excess sebum production which clogs pores and causes acne
On the other hand, experts agree that enough moisture in your skin prevents a whole lot of acne causes. If you like to get to know how to choose the right moisturizer for your skin and which of the myriad of options is the one to go for, keep on reading!
Here are the top 5 most effective moisturiyers for acne:
| | | | | |
| --- | --- | --- | --- | --- |
| #1 | #2 | #3 | #4 | #5 |
| | | | | |
| | | | Bioderma moisturising care | |
| | | | | |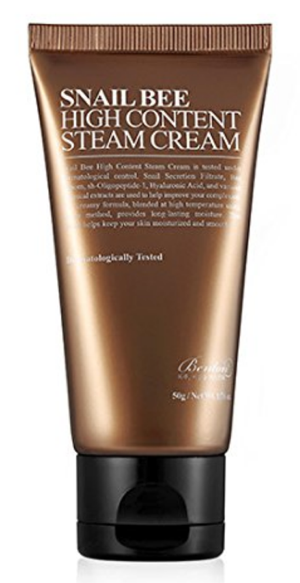 Benton is set in Seoul, Korea and follows the maxim that our skin has the same or very similar needs than we have with our nutrition. They focus on providing fresh, highly Nutritious and healthy ingredients to improve the skin appearance and restore its natural functionality. Products are only produced in low quantities to ensure that ingredients are fresh and up to their fullest treating capacity. Driving a sustainable business approach, they rely on no animal testing and certified ingredients.
BENTON Snail Bee High Content Steam Cream contains a whole range of highly nutritious, high quality and exotic ingredients that hydrate the skin, restore its natural capacity to store water and provide it with nourishing essentials to heal and rebuilt. Snail secretion filtrate for example contains collagen, hyaluronic acid (the 1000 times water carrier) and minerals like zinc, manganese and iron. Bee venom is another exotic that is said to have healing powers for acne and acne scars well as anti-aging properties. Besides those it contains botanical extracts like Willow Bark and Elm and essential oils like Sunflower and Safflower seed oil that nourish the skin and regain its natural barrier.
What we like
✓ Fresh and Natural Ingredients
✓ Great Nourishing, repairing, healing and hydrating properties
✓ Contains Vitamins, Minerals and Antioxidants
✓ The Holy Grail for extra dry         skin
What we don't like
✕ Might be too rich for oily skin
✕ Small package
Our rating
#1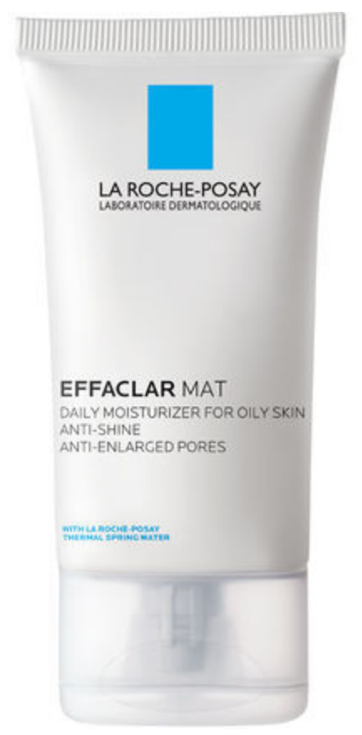 La Roche-Posay combines dermatologist expertise with the antioxidant healing powers of the Thermal Waters from the same-named spring in La Roche-Posay, in France. The Thermal Spring Water has been discovered centuries ago and since then been a pilgrimage destination because of its skin healing powers and naturally high content in Selenium, a scarce and highly potent antioxidant.
Building on the Water, La Roche-Posay only uses effective ingredients recognized by over 25000 dermatologists worldwide, makes sure that products are allergy tested and non-comedogenic as well as tested on sensitive skin.
Effaclar Mat Moisturizer for Oily Skin has been designed to fight acne, hydrate oily skin and leave a matte finish. It tames your oily skin and reinforces a balanced level of natural protection with absorbing powders like Zinc . Glycerin and the Thermal Spring Water hydrate the skin supply it with Selenium and other minerals. Lipo-Hydroxy Acid and Salicylic Acid exfoliate the skin and unclog pores to refine the skin texture and prevent acne.
Definitely, the best Moisturizer for oily acne prone skin if we wouldn't have to take the price into account.
Customer say:
soft and plush
works wonders against very oily skin! Bye, bye grease
irresistible smell
excellent make up base
pricy
What we like
✓ effectively mattifies skin appearance & fights excess oil
✓ Antioxidant loaded Thermal Spring Waters
✓ Recommended by more than 25000 Dermatologists
✓ minimizes pores (salicylic acid)
What we don't like
✕ The price
✕ Little quantities of denaturized alcohol
Our rating
#2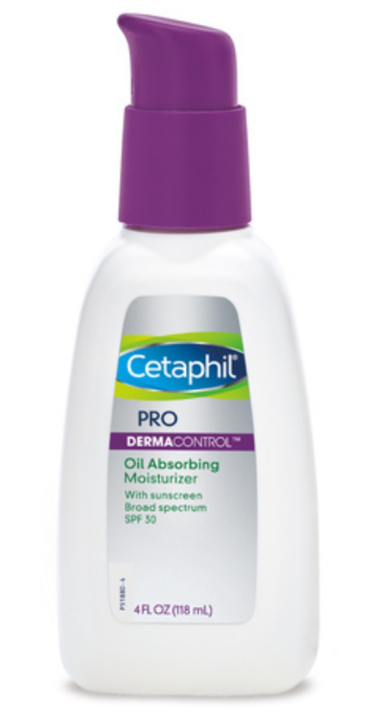 Cetaphil is an American company that focuses on producing skin care products for sensitive, dry and or acne prone skin supplying an alternative to the usual harsh products. To achieve maximum lightness and tolerability their products are fragrance and oil free as well as non-comedogenic and hypoallergenic.
With the Daily Hydrating Lotion with Hyaluronic Acid (dry to extra dry skin) and the Cetaphil PRO Oil Absorbing Moisturizer SPF 30 (oily skin) Cetaphil has designed two excellent products that suit seamlessly to the according skin type and provide a comparably low-priced alternative. The ingredients are clinically proven to hydrate and restore the natural barrier of the skin!
Both products are
Super light weight
Absorb quickly
non-comedogenic and fragrance free
hypoallergenic
Benefits of Cetaphil for oily skin
clinically proven: Absorbs surface oil with the patented Micropearl technology
Reduces shine and gives matte finish
UVA/UVB sun protection with Oleosome technology™ (less concentration at more hydration and less irritation)
Benefits of Cetaphil for dry skin
outstandingly effective formula for dry to extra dry skin
intense hydrating capabilities with ingredients like Hyaluronic Acid that can retain up to 1000 times its own weight in water
Dermatologist and Ophthalmologist Tested
What we like
✓ Super lightweight
✓ Hyaluronic Acid
✓ UVA/UVB sun protection (only Cetaphil for Oily Skin)
✓ No additives & clinically tested
✓ The Price
​
What we don't like
✕ Problems with the functionality of the package
✕ No additional nutrients
Our rating
#3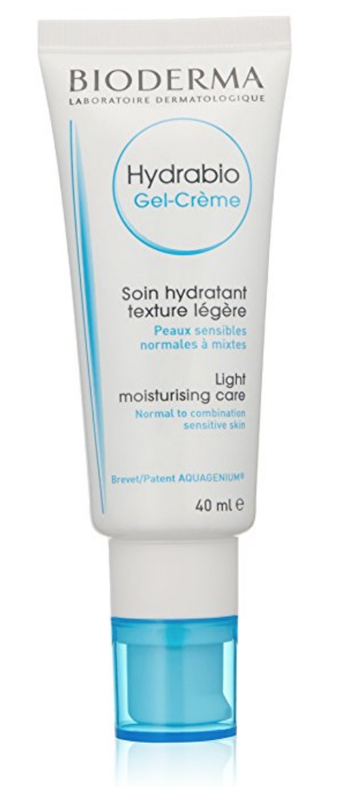 Our rating
#4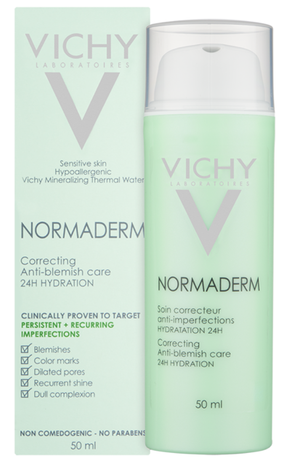 Our rating
#5
How to Choose the Best Moisturizer for your case
In many cases acne is caused by excess sebum production and clogged pores. The sebaceous glands secrete oil from inside your pores to protect your skin and prevent it from drying out.
One could think that an additional moisturizer will increase the likelihood of clogged pores but that's not the case!
It is actually the other way around, choosing the right moisturizer and thoughtfully integrating it to your daily routine will supply your skin with essential nutrients and the right balance of moisture which will rebuilt its natural barrier, keep pores open, the skin healthy and prevent acne.
Being Dehydrated vs. having dry skin
Dehydrated and dry are often used interchangeably while they actually describe two different things. However, they are closely related to one another and the right moisturizing product fights both issues at the same time.
Dehydrated means that the skin is lacking water. Drinking enough water is the easiest way to keep your skin hydrated but hydrating ingredients like glycerin or hyaluronic acid which can transport water at a thousand times of its own weight help to achieve and maintain a healthy balance. However, this only works if your natural oily skin barriers in place to keep the water sealed.
Dry means that the skin is missing its natural oily barrier to hold on to its water inside. What the skin needs is to restore its natural moisture barrier. Essential fatty acids that the body can't produce itself, help to restore the barrier.
By the way the barrier is not only to seal water inside but also to protect us from environmental factors like UV rays of the sun, pollution, toxins, bacteria and infections. Many factors that potentially influence your acne in a bad way.
So, most moisturizers contain both hydrating ingredients and moisturizing ingredients which is a good thing. Depending on your skin type you can vary the product having more hydrating, moisturizing or both properties.
Do people with oily skin also need a moisturizer?
Often people with oily skin often mistake excess sebum with having hydrated skin. An oily skin can actually be dehydrated and lack some essential parts of the natural barriers at the same time.
In fact, dry or dehydrated are both interpreted as stress factors by your body and in response its likely to produce stress hormones which increase oil production to protect the skin from drying out more.
So, yes also people with oily skin should use a moisturizer! It can help you to tame your oily skin by preventing the doubling effect of oily skin becoming oilier as a protective response.
There are some moisturizers that are especially designed to keep oily skin at bay by including active ingredients like Avobenzone, Octisalate or Octocrylene which fight excess sebum production.
Do people with dry skin need a moisturizer?
Hell, yeah and I guess that's no surprise to you if you didn't fall trap to the believe that drying out your skin may help to cure acne.
By the way, within the myth of the curing characteristics of the sun lies some truth hidden. It is not the dryness that heals acne but the antiseptic effects of the UV rays of the sun, which are able to kill bacteria on and even deeper inside the skin.
If you're prone to dry skin, the right moisturizer is essential to fight your acne on the full spectrum. It will help you to rebuild the natural barrier of the skin which will keep it hydrated, capable of holding on to essential nutrients and protect you from environmental stressors.
Ingredients to avoid when choosing the best facial moisturizer for acne
If you don't find the right moisturizer in our best of list, then there are some ingredients you should watch out for, as at least in greater concentration they're likely to negatively influence your acne.
Drying Alcohol based moisturizers like SD alcohol, Denatured alcohol, Isopropyl alcohol, Ethanol, Ethyl alcohol, Methanol, Benzyl alcohol
They dry up the skin and can lead to irritation and inflammation which is linked to cause acne outbreaks. They also indirectly increase oil production via stress hormone release because of dry skin.
NOTE: they are not the same like fatty alcohols (cetyl, stearyl, and cetearyl alcohol), which are structurally different, don't have the same side effects and can have some good properties for acne products
clogging ingredients like petroleum, mineral oil or silicones
Other: Parabens, Sulfates, Synthetic Dyes, Petrochemicals, Phthalates
Magic Ingredients to Keep an Eye on
There are some ingredients that really make a difference in terms hydration, improving the skins appearance, nourishing and rebuilding the skins natural barrier.
Hydrators like hyaluronic acid (water carrier #1), glycerin, other alpha hydroxy acids, urea and propylene glycol
Lipo-Hydroxy Acid andSalicylic Acid refines skin appearance and prevents acne by exfoliating the skin, opening pores
Minerals like Zinc, Sulfur, Selenium, Copper, Silica and Magnesium are powerful antioxidants that protect and nourish the skin.
Vitamins like Vitamin A, B (Biotin), C, E, PP, Niacin, Riboflavin which also protect the skin from stressors, support healing and increase health
UVA/UVB sun protection to minimize potential negative influence of the sun. The ultraviolet rays of the sun can boost inflammation and redness, as well as cause dark discolorations in acne affected areas
General things to look out for
Products that are suited for acne prone and sensitive skin should always be
Non-comedogenic (it doesn't clog pores!)
Hypoallergenic
Clinically and dermatologically tested
How to apply a face moisturizer the right way
Well, it's not rocket science but there are a few small things to keep in mind when applying your moisturizer
Order:  Always wash your hands and face first, General Rule: then from lightest to heaviest: Clean + Wash, Serum, Moisturizer, …. Whatever follows
After your cleaning routine (and serum if you have one), directly apply the moisturizer to the damp face in order to seal as much moisture as possible
Don't Rinse it off! (sounds obvious but some people do it anyways)
Apply in the morning and evening
Don't overdo it: Anything in-between peanut to macadamia sized  portion should do its job
How to apply a face moisturizer the right way
Well, it's not rocket science but there are a few small things to keep in mind when applying your moisturizer
Order:  Always wash your hands and face first, General Rule: then from lightest to heaviest: Clean + Wash, Serum, Moisturizer, …. Whatever follows
After your cleaning routine (and serum if you have one), directly apply the moisturizer to the damp face in order to seal as much moisture as possible
Don't Rinse it off! (sounds obvious but some people do it anyways)
Apply in the morning and evening
Don't overdo it: Anything in-between peanut to macadamia sized  portion should do its job
For the visual type of learner, here is a little video I found that goes a little deeper into the right technique.
Conclusion – Benefits of a moisturized and hydrated skin
To sum up here are again the benefits that come along with using the right moisturizer for acne prone skin. Every single one of the benefits plays an important role in treating and preventing acne, in synergy they can have a huge impact on your skins health!
Fights and prevents dryness and dehydration
Reestablished the skins natural barrier that seals in water and nutrients
The Natural barrier protects the skin from environmental stressors which can cause acne
The right balance of moisture helps to open pores which prevents acne
It tames excess oil production and reduces the skins shine; an oily skin can be a sign that your actually dehydrated
Counteracts harsh acne-fighting products like Benzoyl Peroxide and prevents inflammation and irritation