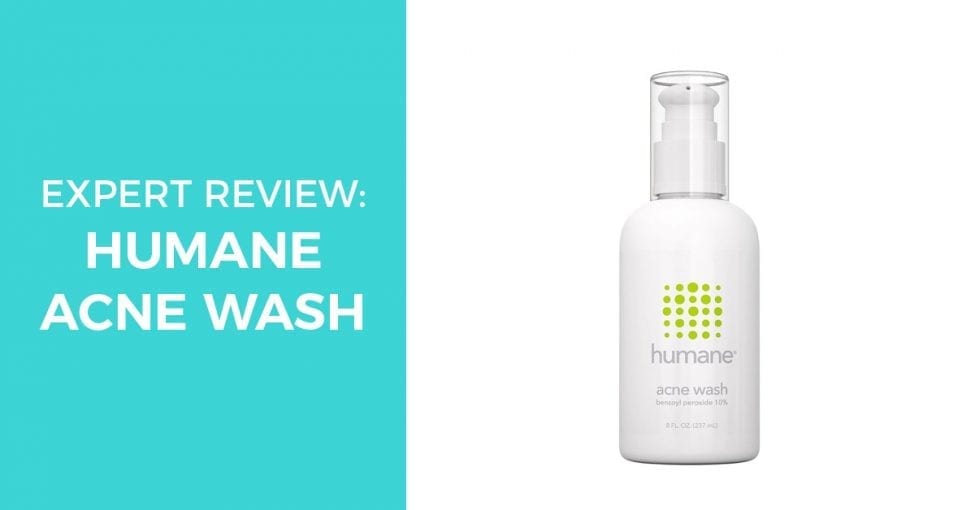 Humane Benzoyl Peroxide 10% Acne Wash Review: Scam Or Not?
Struggling to choose among too many skin treatments brands?
Little knowledge of the medical principles behind acne and related products?
Can't tell whether if the product you want to buy is a scam or not?
Just know that you're not alone and that fortunately today I might have the perfect solution for you: Humane Benzoyl Peroxide 10% Acne Washä, the best seller on Amazon.com in the skin care category.
Let's have a closer look together at this cleanser, also by reviewing pros and cons and first hand experiences of people using this product in the first place.
BUY ON AMAZON
How Does Humane Benzoyl Peroxide 10% Acne Wash Work
Have you read about this acne treatment, that can apparently cure the most severe cases of acne? Well, if not, here you can find the reasons why this product can be miraculous.
This supposed magical ability comes from the fact that the product contains Benzoyl Peroxide, which assists in the anticipation of breakouts and possesses properties that can kill bacteria. Therefore, this medication tackles the three main reasons of acne to appear: bacteria, inflammation and blockade skin pores.
This industrial chemical can be found in the World Health Organization's List of Essential Medicines, in which are stated the most effective and safe medicines needed in a health system
Moreover, as declared in the Journal of Clinical and Aesthetic Dermatology:
"Benzoyl peroxide (BPO) has been an important component of topical therapy for acne vulgaris for more than five decades due to its ability to markedly reduce Propionibacterium acnes and inflammatory acne lesions and its ability to moderately reduce noninflammatory acne lesions."
Further information can also be found in the following YouTube video, in which Cassandra Bankson explains her experience with Benzoyl Peroxide.
When It Is Advisable To Use Humane Acne Wash Product
As a matter of fact, everyone has different skin types. Therefore its consumption  might cause various reactions accordingly. Some can be positive, some may not.
Since Humane Acne Wash contains the highest concentration of Benzoyl Peroxide (10%), it is not advisable for sensitive skins and it is used to treat moderate to severe acne (with mid acne may not be effective).
Moreover, if it happens to you to have allergic skin disorders (i.e. eczema), it would be desirable for you to talk first with your doctor before applying Human Benzoyl Peroxide 10% Acne Wash.
Another important point that has to be taken into consideration is the fact that Benzoyl Peroxide has the capacity to interact with other drugs, as well as tobacco, alcohol and some foods. Therefore also in this case it's advisable to talk with a doctor before considering buying the lotion.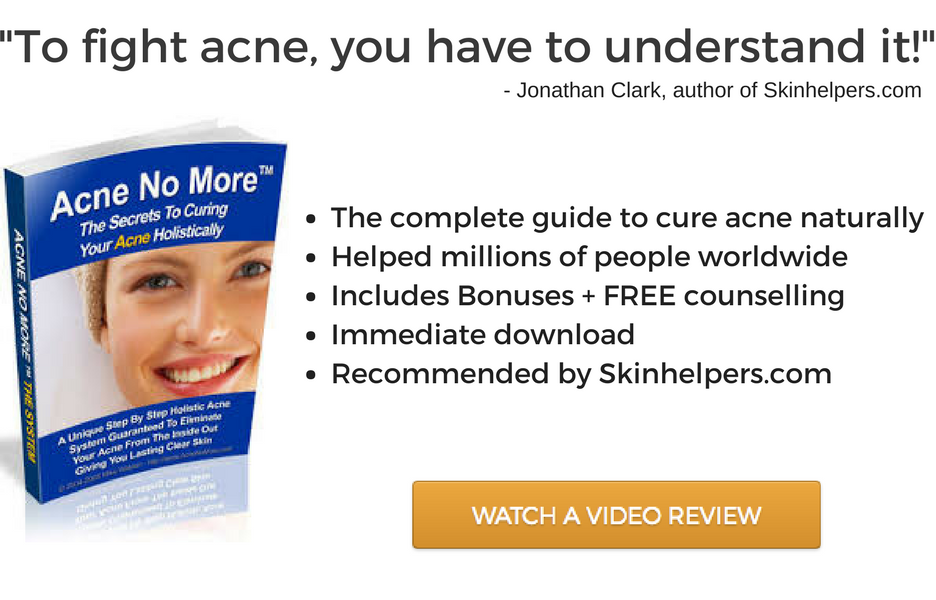 Pros and Cons of Humane Benzoyl Peroxide 10% Acne Wash
Let's have a look together at the most common Pros and Cons you might bump into when researching about this specific product.
Pros:
Produced in the USA under FDA compliant facility
Works wonders if cleansed along with clarisonic brush
The neat lotion pump on the top ensures most efficient use
8-ounce bottle last longer (+/- 2 months)
Free from toxic products such as paraben, propylene glycol, formaldehyde, and sulfates
Help to treat your existing acne
Sometimes it is also used to treat body acne
It is a vegan product and animal cruelty-free
This product does not contain fragrances<
Cons:
Not for those sensitive to Benzoyl Peroxide.
Higher concentrations of Benzoyl Peroxide has more probable negative side-effects.
It is really compact, leaving a thick layer on your face, therefore you have to intensely clean the lotion off to remove that.
Since it's fragrance-free, for some it can have an unpleasant smell

Reviews indicate that different people respond to this product in different ways
How To Properly Use Human Acne Wash Without Incurring In Common Mistakes
To see positive results on your skin, it is crucial to think about Humane Acne Wash as the first part of your daily and nightly skin care routines. Therefore, It is very important to apply this product everyday to be able to notice improvements for your acne problems, appearance of your skin and thus being able to kill all the bacteria.
But how should you apply the cleanser on your face
When using Benzoyl Peroxide, you should wash acne lesions as follows:
Apply a dime sized amount of Humane Acne Wash
Wait for some seconds (15-20)
Wash it with hot water for 1 or 2 minutes
Pat dry with a clean towel
Use a high quality moisturizer to get your skin nutritive
If you are exposed to the sun, apply 50+ sunscreen
Customer Reviews
Humane Benzoyl Peroxide medicament has received highly positive feedback from  its consumers, receiving a 4.4 out of 5 stars rating onAmazon.com and more than 1600 reviews!
5 stars count for the 71% of the total reviews with people finally stating that they have found a solution to their skin problems after years.
I always try to find some before/after comments and pictures to get a better sense of the product benefits:

Concerning the negative reviews, it can be seen that the majority of people does not provide a valid and complete explanation, but their comments are more limited to money-related issues and "it didn't work for me" kind of comments.
However, always bear in mind that every skin is different and this product, like was said before, since has a higher concentration of Benzoyl Peroxide is not for sensitive skins (see the YouTube video that I posted before for more explanations on why may not work).
What Are The Most Common Side Effects
Unfortunately for some of us, this kind of chemicals will have a negative effect on our skin, without helping it getting better.
Moreover, what often happens is for people to be upset if they don't see immediate results. Flash news: there is no quick acne treatment solution uptodate. But don't refrain from buying Benzoyl Peroxide-based products. Just wait up to 2 weeks and then, if you don't see any improvement, or worse, you see your skin deteriorate, you can start looking at alternatives.
Nonetheless, if the usage of Humane Acne Was gives you negative side-effects, you should stop the treatment instantly.
So what are the major side-effects associated with this product?
Dry skin: mild. Since this chemical reduces oil production and can be treated with a non-oily moisturizer. I personally have experienced this side-effect, since my skin is quite sensitive, but it was solved pretty soon by using the right products;
Skin irritation: severe. It can include: redness, peeling, stinging or warmth of the area where you have applied the cleanser. In some cases, the skin irritation can turn into more serious burning, blistering, crusting or swelling. If it happens and does not get better soon, see your doctor asap;
Allergic reactions: rash, itching, trouble breathing.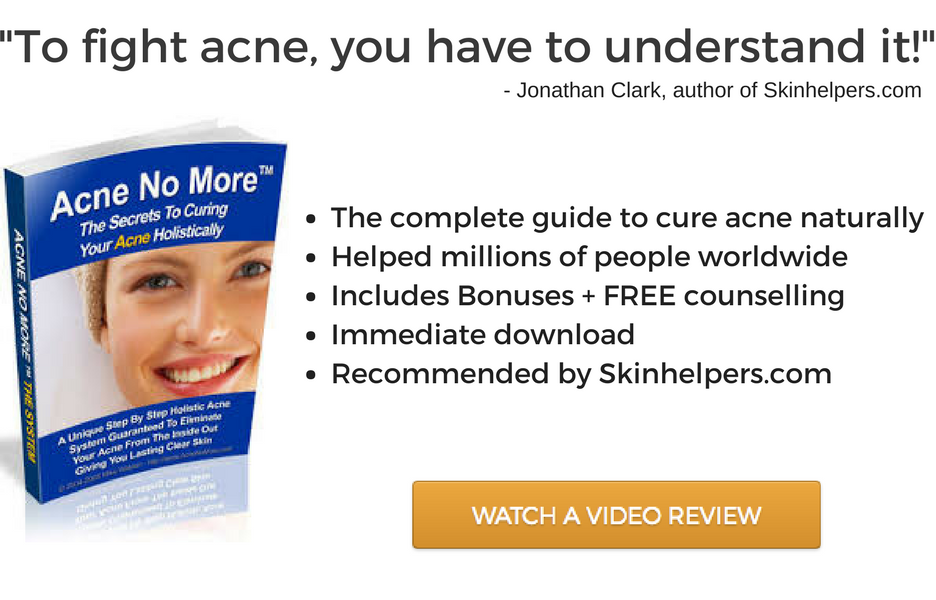 Precautions and FAQs
What happens if I miss a dose of Humane Acne Wash? If you miss a dose of benzoyl peroxide, use the lotion as soon as you realize you have missed it. However, if it's almost time for your next dose, skip the one you missed and resume your normal. Do not put on 2 doses or extra doses.
What are the precautions that I have to consider when using Humane Benzoyl Peroxide? It is advisable to talk with your doctor before starting this treatment. Even more if you are pregnant, if you have a medical condition or you are under any prescription drugs. <
Can I apply the product on the totality of my face? It is advisable to avoid eye contact with the product and also to keep it away from your lips, sensitive skin on your neck and the inside of your nose.
Why can't I sunbathe after using Humane Acne Wash? Because Benzoyl Peroxide makes your skin more sensitive to light. It is therefore advisable to limit your exposure also to tanning booths and sunlamps. Drugs.com states that benzoyl peroxide can interact with sunscreens that contain para-aminobenzoic acid, or PABA, to cause temporary discoloration of the skin.
Can Benzoyl Peroxide cause bacterial resistance? Even if Benzoyl Peroxide main goal is to kill skin bacteria, it does not cause bacterial resistance as oral antibiotics do.
You can find more Q&A on Quora.com.
Where To Buy
One of the cons I might have forgot to mention is the fact that this cleanser is only available in online retailers such as mazon.com, which I highly recommend as it is the most reliable online shop nowadays and also it enables you to buy your products always for the best price in the market.
Often it comes already with the related oil-free moisturizer for sensitive skins for an average price of $10.
My Final Thoughts About Humane Acne Wash
Humane Acne Wash is a cleanser lotion that entails the highest concentration of Benzoyl Peroxide possible (10%) to treat acne.
However, like it was said few times in this post, it's not for everyone. The correct practice of the product depends on the type of your skin and acne. People that have sensitive skin types, are better to be excluded from the usage of the cleanser, since they can incur in more disadvantages than benefits.
I would personally advise you to talk with your doctor about it and then try it for 1 or 2 weeks and see if this product might actually help your case.
Overall I think Humane Benzoyl Peroxide 10% Acne Wash is a great skin care supplement in helping your acne treatment.
I really hope I helped you with your doubts about this product. Feel free to comment below and give me your feedback on it!
BUY ON AMAZON
Not Happy With This Product Review? Find Here 5 Valid Alternatives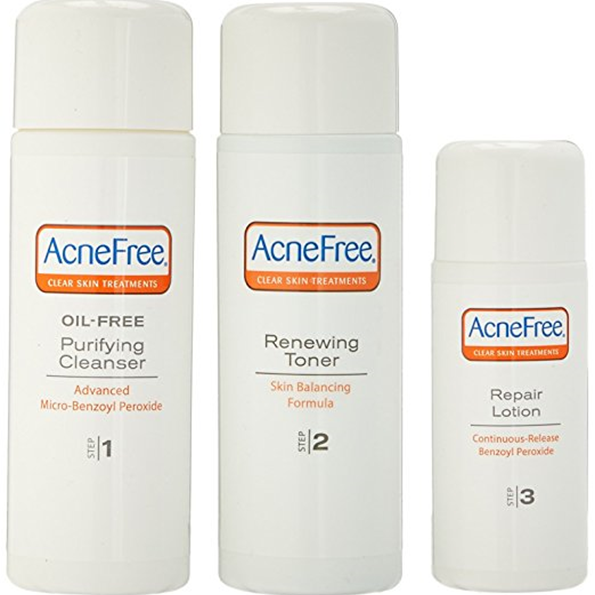 This product is cheaper when compared to Benzoyl Peroxide-based ones, but you have to consider how bad is your acne situation and how long you want the treatment to be in order to start seeing results.
This is one of the best products on the market, but the choice might depend on the pace of your treatment. This product might be effective only after one month, therefore I would advise it to the patient ones. Besides, Acnetame can help you also with other beauty care related problems (e.g. non-glowy skin, non-shiny hair, and nails that won't grow…) thanks to the Biotin contained in this product.
Proactive is the most popular acne-treatment across the U.S. since 20 years of life. It's a 3-step system that account for 66% of satisfied users, seeing results after 8 weeks of correct usage.
Paula's Choice CLEAR Regular Strength Kit is a valid acne treatment product, also with Benzoyl Peroxide, which also comes with an affordable price. What makes it special is the fact that can be applied to most skin types and entails almost no side-effects.
Results

Price

Availibility

Customer satisfaction