Acne causes problems for many people around the globe. Around 85% of young adults (age 12-24) suffer from adult acne, and 25% of those are left with permanent acne scars. On the bright side, acne (and even the scars) can be cleared.
Depending on your specific case and individual chemistry, the clearing may be full or partial, and there is also the fact that different skin types respond to various treatment methods (and skincare products) differently. You need to find the product(s) that are best suited for your case and we're here to help you with exactly that.
Today we will be taking a detailed look at Jan Marini skin research Bioclear Face Cream, understand who should use it, how good is the product and what to expect of it.
What You Need to Know About Jan Marini Skin Research Bioglycolic Bioclear Face Cream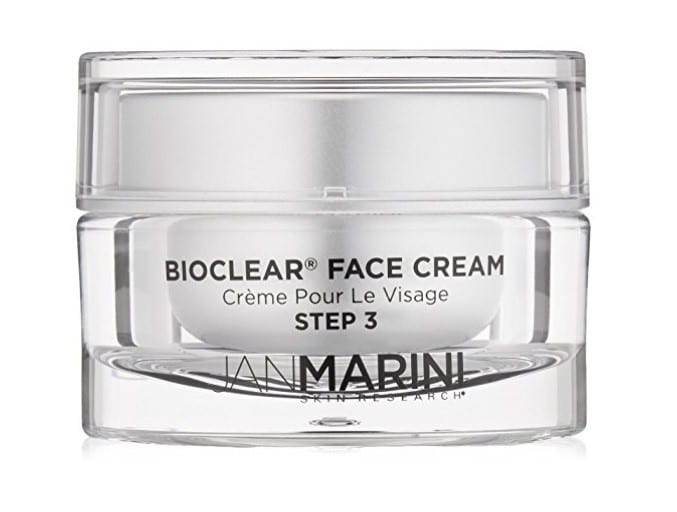 Founded in 1994, Jan Marini Skin Research (JMSR) is a well-known manufacturer and innovative skincare company based in California and trusted by thousands of dermatologists and physicians worldwide. Over the last 23 years the brand has been dedicated to researching and producing skincare products that help deal with wrinkles, age marks, acne and acne scars.
Here is a great explanatory video where certified dermatologist and cosmetic surgeon, Dr. Joel Schlessinger explains the benefits of Jan Marini Skin Research brand:
The Bioclear product line is the brand's flagship acne and acne scars combatant, made to clear the face of blemishes and reduce the chance of their formation in the future. The formula is based on alpha hydroxy acids creating a unique mixture that has been clinically proven to reduce inflammation, redness, pore size and combat acne breakouts, while healing acne scars and improving skin texture.
The alpha hydroxyl acids are 5% glycolic, salicylic and azelaic acids, which are very potent for combating mild to moderate acne breakouts. Individually, those acids make the core of many skincare products and the unique mixture of those three, combined with various plant extracts, help heal damaged skin (including sunburns and acne scars), reduce inflammation and acne breakouts while evening texture, smoothing and softening the skin, and reducing acne discoloration. You can view the full ingredient list here.
What Skin Types is JMSR Bioclear Face Cream Suitable For?
JSMR Bioclear Face Cream is advertised as suitable for all skin types including normal, dry, oily/acne prone and sensitive types.
While this is mostly true considering the customer reviews (see below), it's important to remember that every person's skin and chemistry is unique, meaning that the product might cause excessive dryness or increase breakouts in some cases.
If you have experienced these side effects before when using other products, it may be a good idea to check the full ingredient list to see whether you're allergic to any of the ingredients and try a sample first, before buying the whole thing.
How to use JMSR Bioclear Face Cream
Every product, especially when it comes to skincare, needs to be used exactly as directed by the user instructions to achieve success and avoid possible side effects. Here is how you should use JMSR Bioclear Face Cream correctly:
Wash your hands with warm water and soap.
With the help of a mild cleanser, cleanse the skin thoroughly to eliminate dust and debris. If you have large pores and/or oily skin, repeat the cleansing procedure twice.
Apply a thin layer of the cream to the whole face and make sure to spread it gently and evenly with your fingertips. Give it some time to absorb into the skin in case you're doing the application before bedtime.
Its recommended to start with a single application daily and observe your skin's reaction to avoid excessive drying and/or peeling.
Gradually increase the number of applications to 2-3 times a day.
Pros and Cons of JMSR Bioclear Face Cream
Like any skincare product, JMSR Bioclear face cream has its pros and cons. Let's have a look at them:
PROS:
Suitable for all skin types
Doesn't contain harsh ingredients
Plant extracts help heal and soothe the skin, while reducing the aggressiveness of acids
Ease to use
No serious side effects or allergic reactions have been reported by previous users
Manufactured by a reputable company
CONS:
The price is really high compared to similar products
May cause excessive dryness in some cases, making it unsuitable for dry skin types
The bottle is very small – 28g
What Results You Can Expect After Some Time of Use
Since the product doesn't contain any extremely aggressive ingredients, it's fairly slow to show significant results in terms of clearing the face from acne. It may take around 1 month of consistent use to make those results noticeable and around 2-3 months to get significant results.
Some of the other effects, like the feeling of clear, rejuvenated and smooth skin after each application, should be noticeable from the first use. If you do not experience such or similar effects on your skin, it may be so that the product is defective/counterfeit.
Customer Reviews of JMSR Bioclear Face Cream
Customer reviews of JMSR Bioclear Face Cream are generally positive and most reviewers have noted that they have been using the line of products regularly for quite some time (one year to a few years), which keeps producing satisfactory results.
This technically means that if you're looking for a quick fix for acne breakouts, Bioclear Face Cream might not be the thing for you since the product also focuses on restorative properties, like smoothing and evening the skin texture, besides combating acne. If you're looking to get rid of acne fast, consider those products instead – Avène Skin Care Crème, Biotherm Skin crème or MD complete breakout spot treatment acne clearing.
As for the negative reviews, again, nothing special: some users have found that the cream doesn't help their skin get better (which is mostly the result of individual chemistry) or in some cases, makes them breakout more and/or makes the skin dryer.
Here are some of the most impactful customer reviews:

Where to Buy JMSR Bioclear Face Cream
You can acquire JMSR Bioclear Face Cream on Amazon, the official JMSR website and Dermstore. The price is generally the same across all platforms (with $3 difference), but Dermstore offers coupons that can help you save 15% on your purchase. Simply register on the website and you're good to go. You can also buy the Cream in a local shop if you're living in the U.S. Just enter your zip code on the official website and find a local store that is near you.
Last but not least, be wary of counterfeit products and unofficial sellers! Never buy skincare products from sellers you don't know or trust. The few dollars that you might save can lead to some nasty outcomes. You don't want that.
Questions to Consider Before Buying JMSR Bioclear Face Cream
Is the product suitable for all skin types? – Generally, yes. The Bioclear Face Cream is designed to be gentle on dry, oily and sensitive skin, however, in some cases harsh peeling and excess drying may occur. Always start with a small amount and observe your skin's reaction first.
Does the cream cause dryness? – It may be possible for the product to cause dryness during the first few times of use. As suggested by the manufacturer, start with a single daily application and gradually increase the number to 2-3 times daily.
Can I use this in combination with other products? – You can safely wear makeup over the cream once it absorbs into the skin. In case you have problematic skin and are using different skincare products, consult a physician before mixing different products together.
Any allergies/side effects I should know about? – As far as we know, taking into account user reviews, there are no side effects or allergic reactions associated with the product. In some minor cases, excess dryness and peeling may occur, but that's about it.
How long does the bottle last me? – The size is fairly small 1oz/28g and won't last for too long, especially with consistent, daily use. You will need another one probably by the end of week 3, however, according to the majority of users, the results are worth the investment.
Alternatives to JMSR Bioclear Face Cream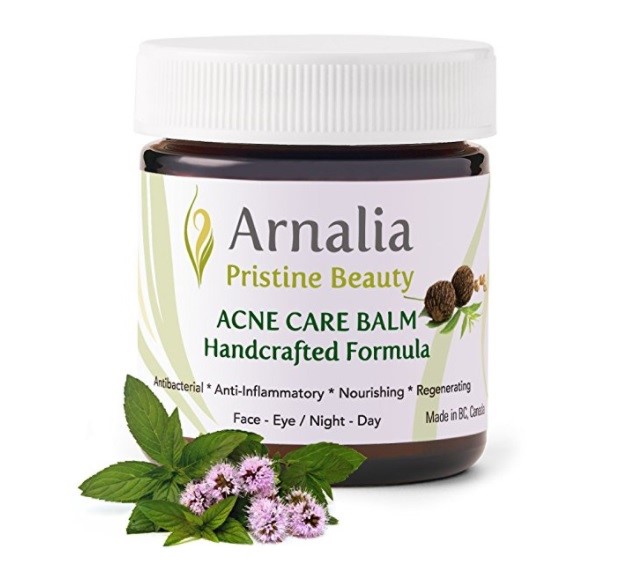 Arnalia acne care balm is a 100% natural acne treatment based on plants and flowers that grow in the wilderness. All the ingredients are hand-picked from the nature of British Columbia, Canada. The acne treatment mechanism is based on purely flower and plant extracts and doesn't contain any fragrances, glutens, parabens, GMOs, perfumes, colorants, dyes, fluoride, petroleum or preservatives. In fact, it doesn't even contain water, which is very impressive. The product helps deal with blackheads, whiteheads, cystic acne and minor acne scars.
Arnalia is recommended to be used twice a day – morning and evening. Simply spread a thin layer on a cleansed face and let it absorb. The natural ingredients also offer protection from UV rays, meaning that you won't need to use sunscreen during the day. One thing to be mindful of – the formula contains nuts and if you're allergic to those, be careful and consult a professional before using this balm.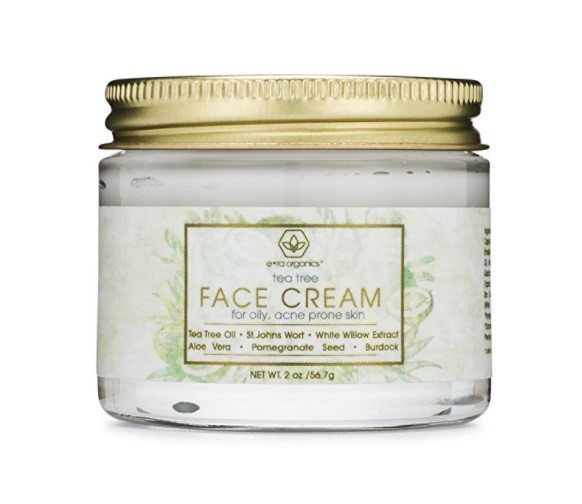 Tea tree oil has always been famous for its acne combating properties and this product is a prime example of its effectiveness. The formula of this cream is made to combat mild and moderate acne breakouts, while soothing and regenerating damaged skin. The product is suitable for oily, dry and combo skin types and can safely be used by teens.
Here are the main ingredients of the cream – Pomegranate Seed Oil, Salicylic, Zinc, Burdock Root, Dandelion Root and Goldenseal. As you can see, there are very few chemical ingredients involved (with salicylic acid being the main representative). Last but not least, the company has a 60 day money back guarantee policy in case you're unhappy with the cream.


Final Thoughts
Taking everything into account, Jan Marini skin research Bioglycolic Bioclear Face Cream is a good choice for people who have relatively less problematic skin and simply need to keep it in a good, young and healthy condition. It's also a safe choice since no major side effects or harsh allergic reactions have been reported.
While the cream does provide acne combating and acne scar fading properties, they do not seem to be too strong and results will be achieved only with longtime, consistent use. On the downside, the product is pricey, but according to users, it's well worth the investment.
If you are seriously considering the Bioclear Face Cream, I'd recommend to try and get a sample at a local store, before committing to the whole bottle. This will help you observe your skin's reaction and also save some money in case you find it unsuitable for your skin.
Have you used the Bioclear Face Cream or other JMSR product before? What are your experiences? Did the products work as advertised? Are you still using them? Share your thoughts with all of us in the comments!